Kumho Tire to host golf tournament in China
2017-7-5 18:55:34
Editor:Amanda
Font Size:Big Medium Small
Kumho Tire will sponsor the 2017 Kumho Tire Women's Open at Weihai Point Hotel and Golf Resort in Shandong, China, from Friday to Sunday, the company said Wednesday.
Kumho Tire has been holding Korea Ladies Professional Golf Association tournaments since 2013. This is the fifth time the company will be holding the event.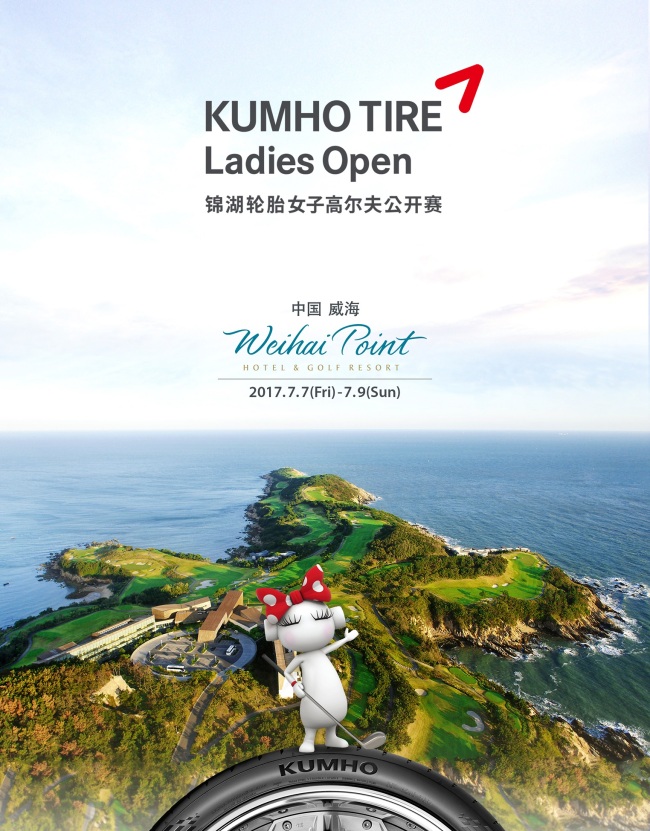 A total of 123 Korean and Chinese golfers will compete in the golf event, including Korean pro golfer Jang Ha-na and China's Peng Shanshan, both of whom the company is currently sponsoring.
"The Kumho Tire Ladies Open has contributed to boosting the brand's image in both countries," said Ju Kyung-tai, global marketing senior vice president at Kumho Tire. "The company hopes the event will help promote sports exchanges between the two countries."
Korea Herald