Triangle launches new mobile crane tyre
2017-10-12 15:11:31
Editor:Amanda
Font Size:Big Medium Small
Triangle has launched its new generation TB586 tyre pattern for mobile crane applications. The adaptable machinery used in different building projects such as construction of houses, buildings, airports and roadways, requires versatile tyres to allow operation in a number of different environments. The latest mobile cranes now operate at higher speeds too. Therefore Triangle's new F speed rated TB586 allows for operation at speeds up to 80km/h.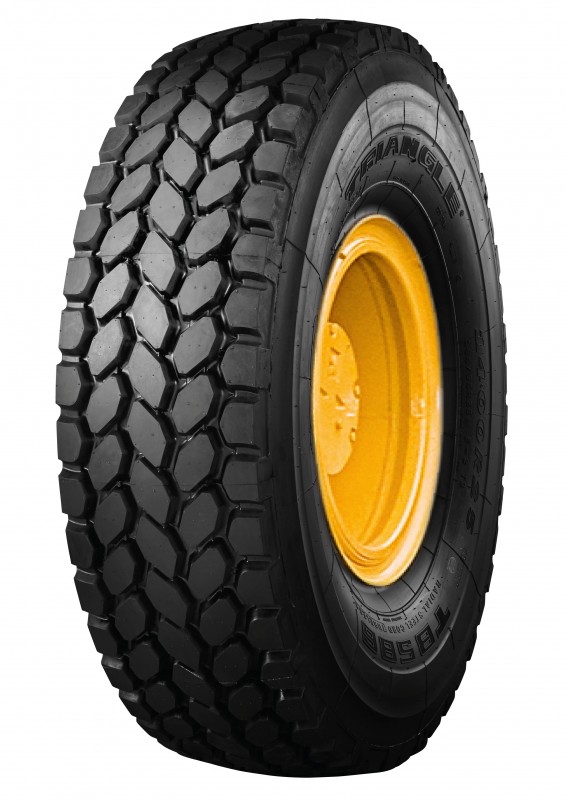 The Chinese manufacturer identifies three main characteristics of the improved TB586:
The tyre is designed to increase profitability: a new belt improves performance by 15 per cent while operating at the higher speeds of 80km/h. It also has a more heat resistance rubber compound, helping to increase longevity.

Enhanced reliability: the TB586 has a larger contact area to improve handling, while the better resistance of the steel wire also leads to improved driver comfort.

More environmentally friendly: the TB586 has reduced fuel consumption by 2 per cent, while Triangle has employed green materials free of aromatic oils.The tyre is available in two sizes: 385/95 R 24(170F), and 385/95 R 25(170F).
Tyrepress