China Top 20 TBR Exporters in 2018
2019-5-27 21:32:43
Editor:Amanda
Font Size:Big Medium Small
Recently, China's Customs releases Chinese tire export data in 2018.
The report said that China exported 3.4 million tons of TBR in 2018, slightly increasing compared to 2017.
Divided from export destination, export to U.S.A has increased to 19% from 15%, and to EU decreased to 6% from 11%, due to anti-dumping and anti-subsidy tax collected on Chinese tires by EU.
Divided from export value, Chinese exporters showed huge disparities.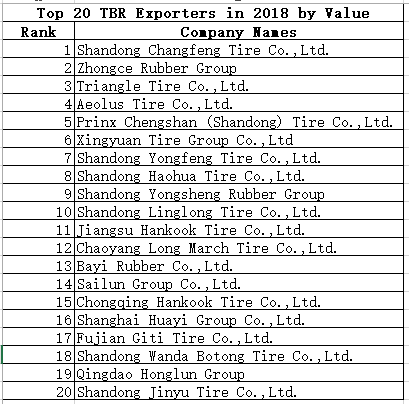 Tireworld