Prinx Chengshan stops production expansion on full-steel tires
2019-5-24 21:49:04
Editor:Amanda
Font Size:Big Medium Small
On May 20, Prinx Chengshan (Shandong) Tire Co.,Ltd. announced that the company decided to stop second phase expansion on full-steel tire project in Shandong Province.
At the same time, the company decided to put left investment (about 233 million yuan) of full-steel tire project on its Thailand project.
Prinx Chengshan said trade conflict between US and China has brought many uncertain problems, and the company's board made the above decision.
Prinx Chengshan Tire has financed 649 million yuan via IPO in HongKong market. And about 35.8% of financing would be used in full-steel tire program expansion as schedule, and 30% would be used in oversea investment.
After adjustment, about 428 million yuan would be invested on Thailand project.
Until now, Prinx Chengshan's project in Thailand has come into operation.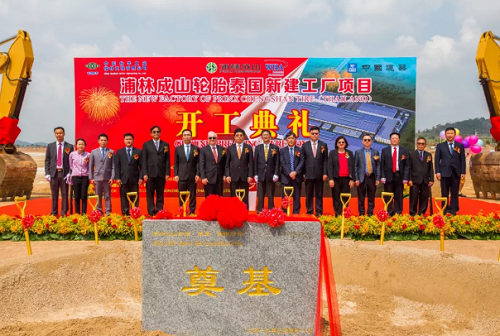 According to the plan, the company would invest 2 billion yuan to build up two production lines, one is 4 million units/year of half-steel radial tires and the other one is 800,000 units/year of full-steel radial tires. And the factory was planned to put into operation by 2010.
Tireworld