Shandong 131 tire companies start operation
2020-2-20 20:18:54
Editor:Amanda
Font Size:Big Medium Small
Until Feb.18, there were up to 52% tire companies starting operation in Shandong Province.
Amongst, operation ratio in Qingdao、Dongying and Weifang were respectively 54%、42% and 58%。Only three cities didn't reach 50% of operation ration, which were Dongying、Tai'an and Rizhao.
There were three cities reaching 100% reopen, which were Jinan、 Jining and Weihai.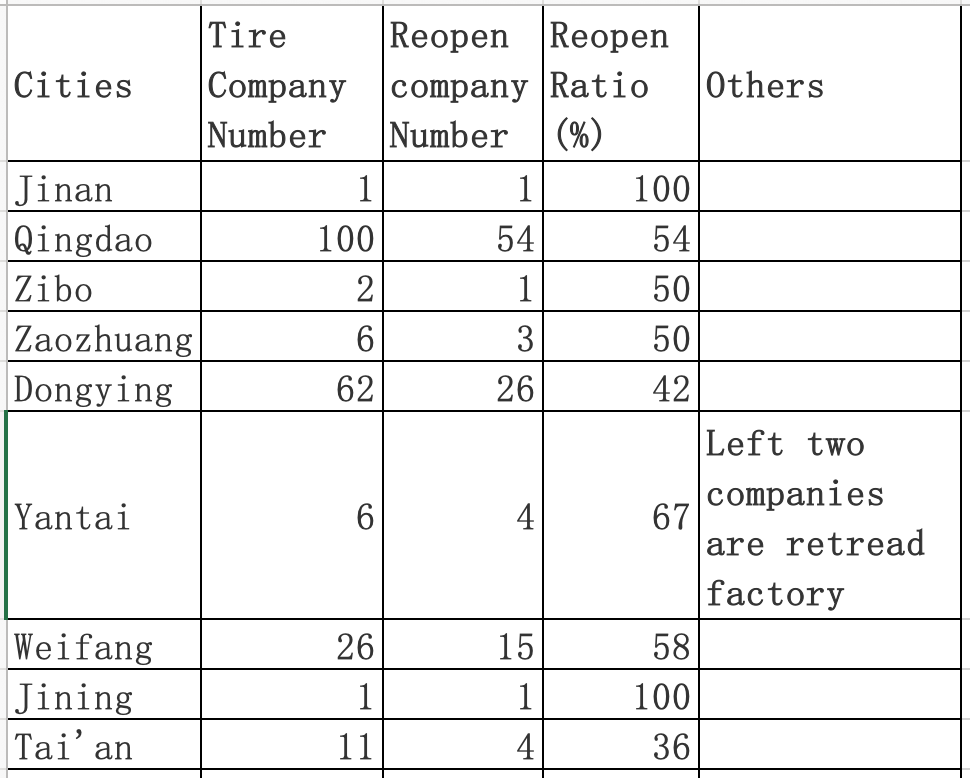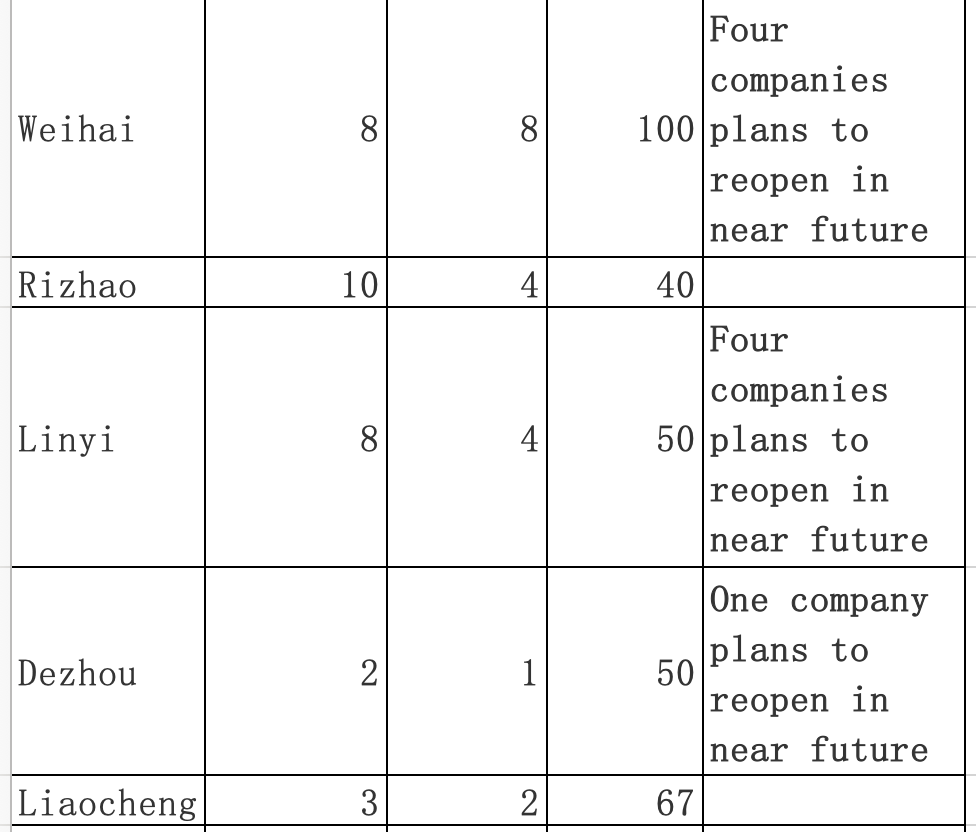 Many companies said that some of them met some difficulties during restart operation, such as workers in short, raw materials' lackage and epidemic prevention materials in short and so on.
Aiming to companies' difficulties, Shandong government released a guiding document to help companies to solve those problems.
Tireworld