China BD supply to grow on start-ups; demand outlook uncertain
2020/9/7 20:10:14
Editor:Amanda
Font Size:Big Medium Small
Butadiene (BD) supply in China will grow with new capacities coming on stream while the outlook on demand is uncertain, with a possible decline in production at downstream synthetic rubber market.
A combined capacity of 290,000 tonnes/year from three new plants is due to come on stream toward the fourth quarter.
China new BD capacity in 2020 (in '000 tonnes/year)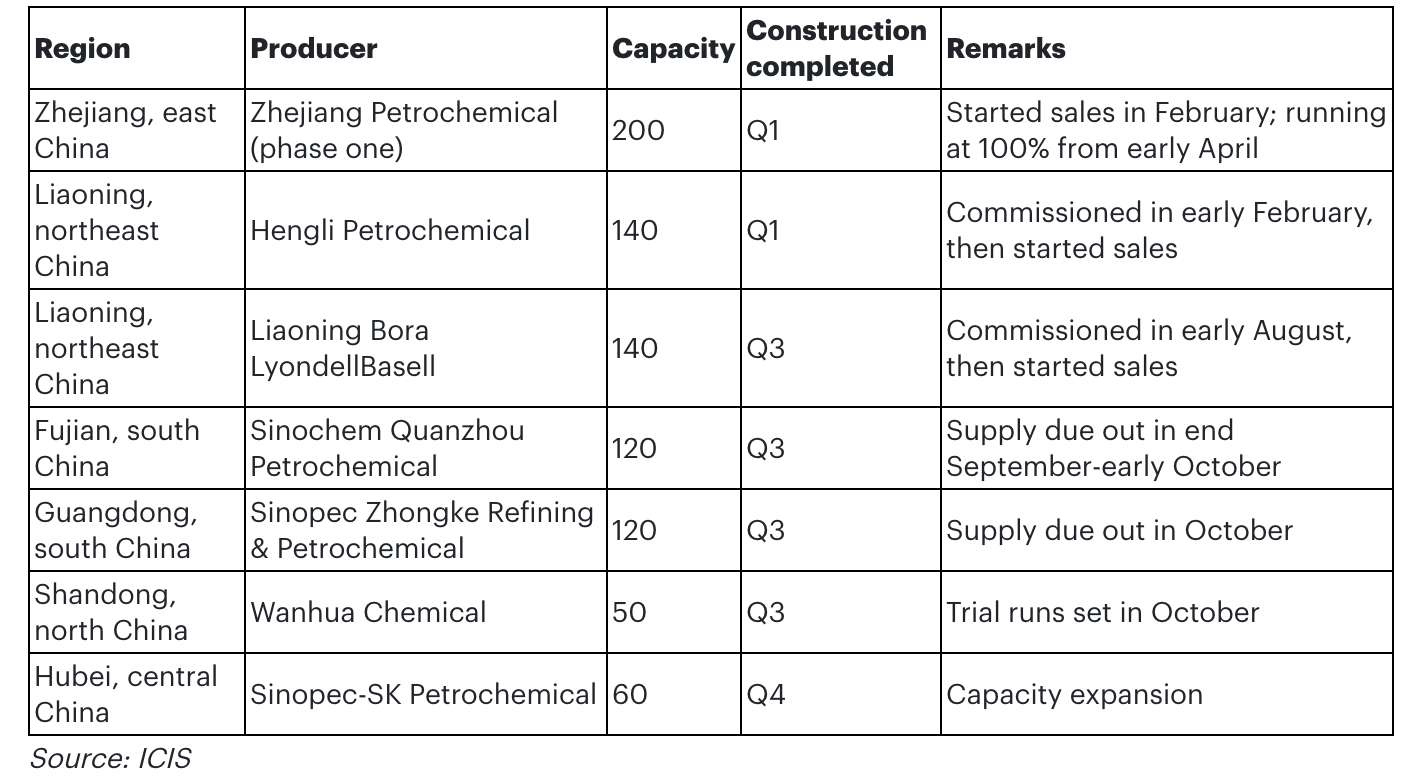 Spot domestic BD prices have had a wild fluctuation in August, initially pulled up by strong gains in Asia but expectations of increased local supply weighed on the market.
In end-August, spot BD prices stood at yuan (CNY) 5,450/tonne, up by 13.5% from the start of the month, according to ICIS data.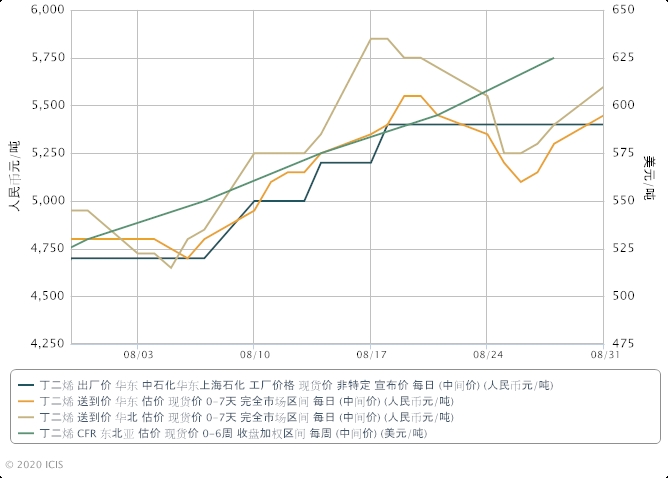 In northeast Asia, spot BD prices in August spiked by about 18% from end-July, the data showed, on the back of tight supply due to turnarounds at some plants and firm demand from downstream synthetic rubber and acrylonitrile butadiene styrene (ABS) sectors.
In China's domestic market, petrochemical major Sinopec raised its EXW (ex-works) prices three times in two weeks by a total of 14.9% in August, prompting most traders to follow suit.
As the petrochemical giant was also active in purchasing spot volumes, availability of cargoes in the market decreased throughout the month.
In late August, however, new supply hit the market as Liaoning Bora LyondellBasell's plant started producing on-spec BD and had started selling cargoes via auction.
Demand from downstream synthetic rubber producers may remain weak as they have stocked up actively in the second quarter when import BD prices were at all-time lows
Their products, however, have not been fully consumed by the downstream markets, resulting in a pile-up of synthetic rubber inventories.
BD is a raw material used in synthetic rubbers such as stytrene butadiene rubber (SBR) and polybutadiene rubber (PBR), which go into tyres for the automotive sector.
With synthetic rubber prices not tracking strong gains in BD, producers become more hesitant to purchase more raw material.
ICIS