Evaluation result for the second batch of C-NCAP model is released
2017-7-7 10:25:02
Editor:Amanda
Font Size:Big Medium Small
Recently, CATARC released the evaluation result for the 2017 second batch of C-NCAP models recently. Eight models including one A-class model, one B-class model and six SUV models are involved, including Trumpchi GS8, Changan CS95, Roewe i6 and other hot models.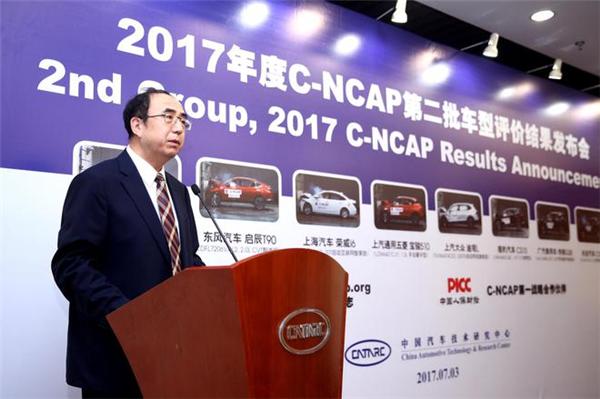 Venucia T90 2.0L CVT, Trumpchi GS8 320T luxury version, SAIC Volkswagen Tiguan L 330TSI flagship version, Changan CS95 2.0T obtain 5-star results. Leopaard CS10 1.5T CVT gets the lowest 3-star score.
It's learned that the test starts from April 24th to June 30th. The testing models mainly involve SUV models, which are showing good performances. Safety belt remainder equipments and ESC have been the standard configurations for the eight models. Configuration rate for side airbags also keeps high, effectively lifting the protection effect for drivers and passengers in vehicles.
It's known that C-NCAP management center has increased two batches of candidate vehicles in April and June this year, and the third batch of test will begin in July 11th.
It should be mentioned that Evaluation Regulation for CRS 2017 Version has also been released, which should be implemented after the release.
Gasgoo