Qixiang Tengda plans to build up new materials base in Qinzhou
2020/9/14 20:01:26
Editor:Amanda
Font Size:Big Medium Small
Zibo Qixiang Tengda Chemical Co., Ltd. recently announced that the company signed an investment cooperation agreement with Qinzhou Government of Guangxi Province.
Qixiang Tengfa Chemical plans to invest 12.2 billion yuan in Qinzhou to build up a new material production base. The whole project was designed to complete in two phases.
The first phase, with total investment of 3.2 billion yuan, plans to produce 100,000 tons of cis-butenedioic anhydride every year, 80,000 tons of methyl ethyl ketone(MEK)and 200,000 tons of butadieneacrylonitrile rubber (NBR).
The second phase, with 9 billion yuan of total investment, would produce 450,000 tons of PDH, 300,000 tons/year of method of propylene oxide of hydrogen peroxide and 200,000 tons of Iso Nonyl Alcohol (INA) every year.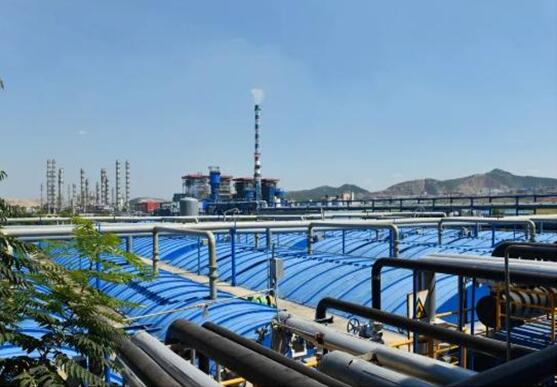 Zibo Qixiangtengda chemical Co., Ltd. is located at Jinshan town of Linzi district - the ancient capital of Qi, it has convenient transportation, near the JiaoJi railway and JiQing highway. Qixiang Petrochemical Group Co., Ltd. was founded as a direct subsidiary enterprise of Sinopec Qilu Petrochemical Corporation Group on July 2, 1998. We became a Joint-stock enterprises on May, 2004. Company exisiting staff more then 2000people,including professional and technical personnel 1161people,has 6 wholly-owned(Holdings) subsidiary. Zibo Qixiang Tengda Chemical Stock Co., Ltd. started IPO successfully in Shenzhen Stock Exchange on May 18, 2010.
Zibo Qixiangtengda has C4 deep processing for the main business, there are more than 20 kinds of products, including MEK, butadiene, isobutylene, tert-butanol, MTBE, butadiene rubber, carboxylated styrene butadiene latex and so on. Qixiang Group annually produces 700,000 tons product and sells more than CNY 4 billions.
Tireworld