Huasheng's Heda Rubber starts operation
2019-11-25 20:53:21
Editor:Amanda
Font Size:Big Medium Small
Heda Rubber Technology's first tire production rolled off the production line on November 22.
Founded on September 26, Heda Rubber was invested by Huasheng Rubber and located in Guangrao Economic Development Zone in Shandong Province, with an annual production capacity of 1.2 million units/year of full-steel heavy-duty radial tires.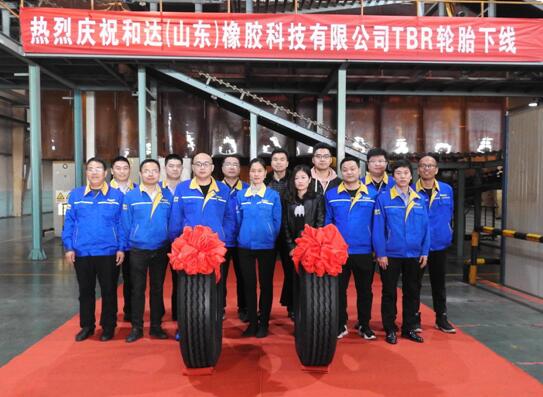 Heda Rubber's former company is Hengyu Technology. After Huasheng Rubber buying out Hengyu Technology, Huasheng Rubber upgraded its full-steel tire production line and changed the company name into Heda Rubber.
And Now, Heda Rubber mainly operates two brands--KINGBOSS and Dunlun.
Tireworld