U.S. tire dealer sells Sentury tire brand in North America
2017-7-20 15:05:49
Editor:Amanda
Font Size:Big Medium Small
The U.S.-based King's Tire Wholesale disclosed lately it will provide Sentury (North America) Co., Ltd.'s Ground Speed tires in California.
A person in charge said it is the first time for the dealer involving entry-level tire model in its supply chain.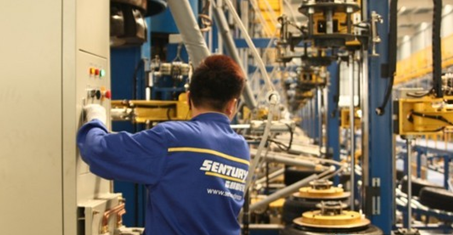 KTW is known as a high-end tire dealer in North America that sells Pirelli, Continental, Michelin, and Triangle, etc.
Sentury (North America) is in charge of the Chinese tire producer's plant in the U.S. as well as the sales of Ground Speed tires.
An overseas expert said to make the tire brand more acceptable for Americans, Sentury started using the brand Ground Speed.
Ground Speed's successful entering into KTW's supply chain might because of Sentury's new marketing pattern.
Currently, Ground Speed tire series are produced in Sentury's plant in Thailand. When Sentury's U.S. plant and R&D finish construction, the production will be transferred to the U.S..
Tireworld