China Top 25 TBR export to Australia
2019-6-3 19:19:57
Editor:Amanda
Font Size:Big Medium Small
With Sino-US and Sino-EU trade conflict intensifying, China's tire companies pay more attention on Australia market.
Statistics showed that due to high performance and low price, Chinese tires are more and more popular in local market, especially truck and bus radial tire.
Latest data showed that China's top 5 TBR tire exporters to Australia were Zhongce Rubber, Triangle Tire, Aeolus Tire, Huayi Group, Changfeng Tire.
Following is the list of China's TOP 25 TBR Tire exporters to Australia: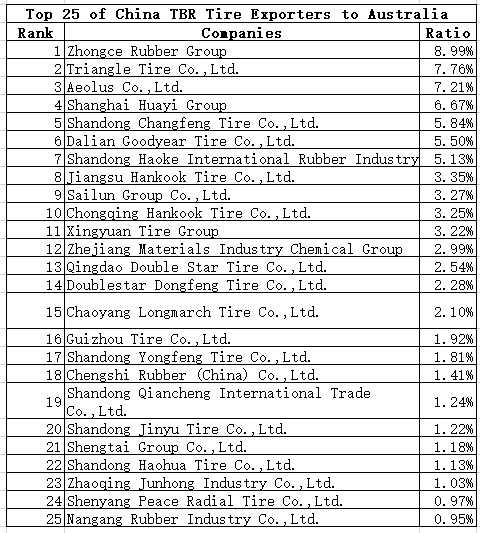 Tireworld