China BD supply to grow on start-ups; demand outlook uncertain
2020/9/2 17:01:09
Editor:Amanda
Font Size:Big Medium Small
Butadiene (BD) supply in China will grow with new capacities coming on stream while the outlook on demand is uncertain, with a possible decline in production at downstream synthetic rubber market.
A combined capacity of 290,000 tonnes/year from three new plants is due to come on stream toward the fourth quarter.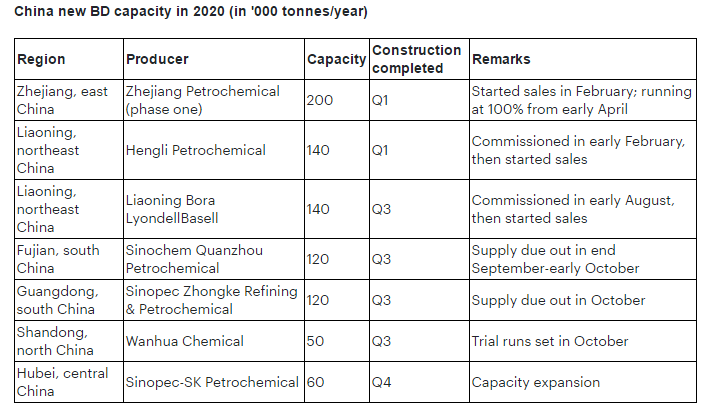 Spot domestic BD prices have had a wild fluctuation in August, initially pulled up by strong gains in Asia but expectations of increased local supply weighed on the market.
In end-August, spot BD prices stood at yuan (CNY) 5,450/tonne, up by 13.5% from the start of the month, according to ICIS data.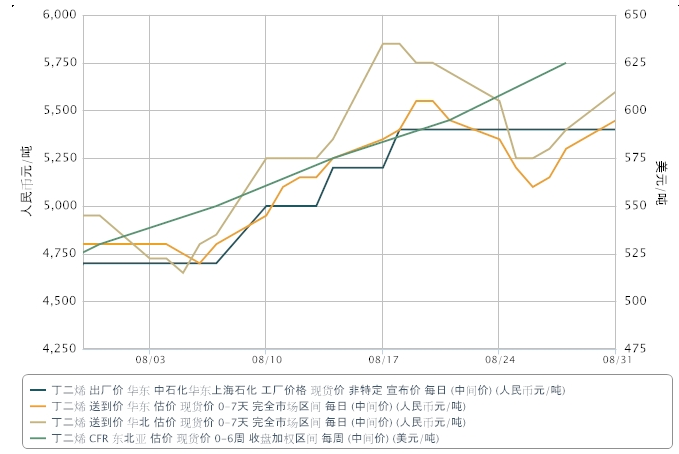 ICIS