China tyre production keeps monthly decrease
2020/5/29 11:01:48
Editor:Amanda
Font Size:Big Medium Small
Recently, China Statistic Bureau released tyre production data in April.
Decrease of Tyre Production expanding
In April, Chinese tyre production kept declining in April.

Statistics showed, there were 66,612,000 units of tyres produced in April, yearly decreasing 12.2%. In that case, there were 218 million units of tyres accumulated produced in the first four months, year-on-year declining 17.4%.
Operation ratio of Tyre companies keeping low
Affected by COVID-19, China's tyre production has been decreasing since 2020 and market demand also declined.
Although most of tire companies restarted operation, operation rate was still worse than of past three years.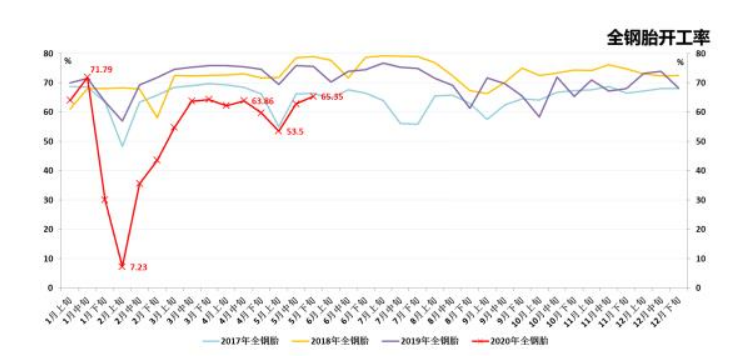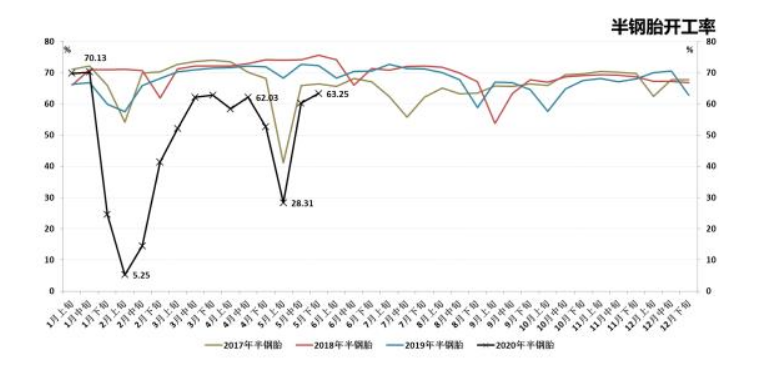 To be noticed that, tyre operation rate in China's Labor Vacation.
Amongst, full-steel tyre operation decreased to 53.5% from April's 60%, and half-steel tyre operation nose dived to 28.31% from April's 62%.
Experts predicted that Chinese tyre production would keep declining in May.
Tireworld