Zhongce Rubber preserves U.S. market
2017-3-1 15:35:03
Editor:Amanda
Font Size:Big Medium Small
The prices of heavy-duty tires exported by Hangzhou Zhongce Rubber Co., Ltd. to the U.S. are very competitive. Wining the anti-dumping and anti-subsidy cases makes the Chinese tire producer preserve its U.S. market.
On Feb. 22, the widely watched anti-dumping and anti-subsidy probes against tires from China were finally ruled and the Chinese tire producers won the case for the first time.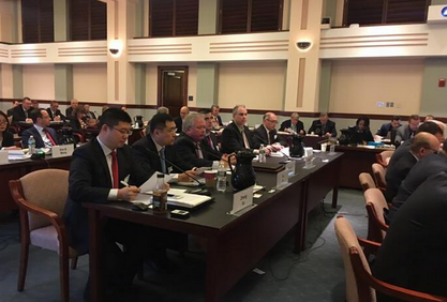 The results were celebrated by many domestic tire producers, in particular Zhu Ying, deputy director of the Bureau of Trade Remedy Investigation, Department of Commerce of Zhejiang Province.
According to Zhu, the export trade volume of Zhejiang province was 2.22 trillion yuan in 2016, up 2.9% year on year, and the trade volume with the U.S. grew 6.1%, more than twice the growth of the average.
At the same time, there were 23 trade frictions initiated by the U.S. and involved Zhejiang province in 2016, up 91.67% from the previous year.
The anti-dumping and anti-subsidy probe launched by the U.S. Department of Commerce against bus and truck tires imported from China involved tires valued about 1.5 billion U.S. dollars. The amount of Zhongce Rubber's exports involved was nearly 100 million dollars.
The price of heavy-duty tires exported by Zhongce Rubber to the U.S. was about 140 dollars/tire, which is very competitive in local market.
But if the products were imposed with a combined ant-subsidy and anti-dumping tariff of over 50%, they will lose their competitiveness completely and lose the U.S. market. Zhongce Rubber will have to exploit new markets.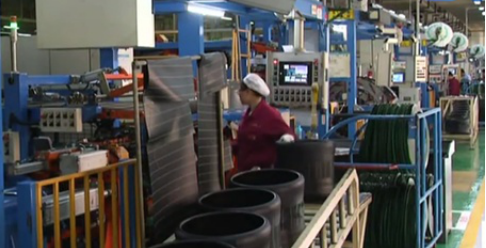 An insider with Zhongce Rubber said before that, when China's tire exports encountered anti-subsidy and anti-dumping probes by the U.S. authority, the Chinese producers were always defeated. As a result, when the U.S. DOC made the final ruling, the company had been actively exploiting the North American, European and Southeast Asian markets.
Zhu said that since the beginning of this year, China's exports to the U.S. were frequently being investigated in the name of anti-subsidy and anti-dumping, the goods involved were not only tires, but also steel and chemicals, and the results of the rulings were generally disappointing.
Therefore, she believed that Chinese tire producers winning the case this year is of significant importance by strengthening the tire producers' confidence in addressing international trade frictions.
So far, the Department of Commerce of Zhejiang province has established 113 foreign trade early warning offices across the province to help small- and medium-sized enterprises learn about international trade frictions and rules, such as intellectual property right.
Tireworld