China MIIT unveils first batch of tire retreading firms
2014-6-6 14:39:57
Author: Amanda
Editor:超级管理员
Font Size:Big Medium Small
China's Ministry of Industry and Information Technology (MIIT) has announced the list of the first batch of tire retreading and scrap tire utilization firms.
The list comprises 23 enterprises in 11 provinces or municipalities that have met the requirement of the access criteria for the tire retreading industry or the comprehensive utilization business of scrap tires.
Amongst, two companies, including Jiangsu Yisheng Investment Corporation and Jiangsu Nantong Huili Rubber Co. Ltd., are newly shown on the list.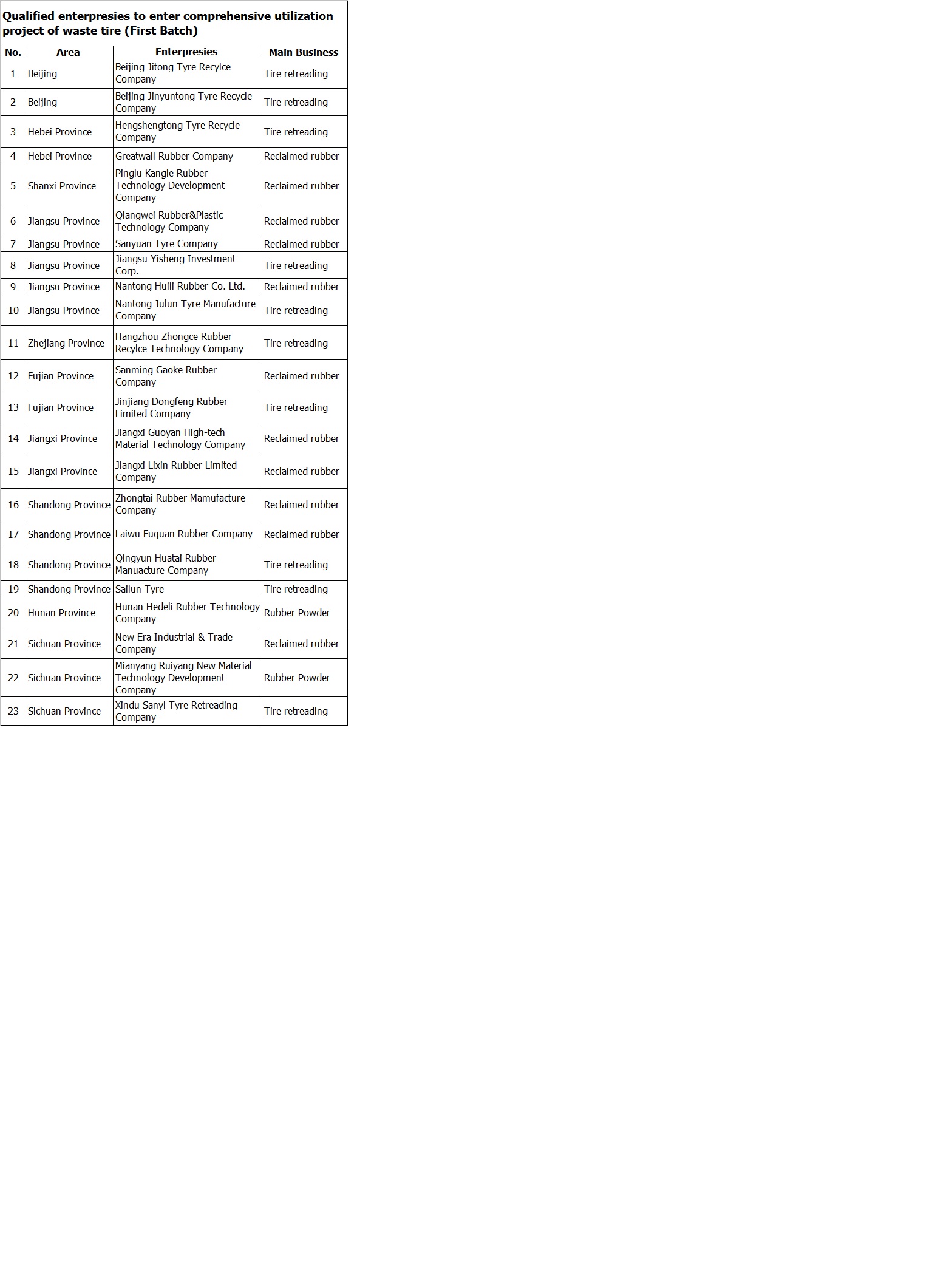 Tireworld