Data Talk: gap among European PV brands widening in China
2019-8-23 22:47:56
Editor:Amanda
Font Size:Big Medium Small
Europe, as the cradle of modern automobile industry, offered the world not only the super luxury car brands like Rolls-Royce and Ferrari, but also many affordable brands like Volkswagen, Peugeot and Renault.
However, the gap among those brands originated from the Continental Europe is being widened gradually regarding their sales performance in China. Gasgoo's Data Talk hereby describes the landscape of PV brands with the European gene in the world's largest auto market. To simplify the expression, we will use terms like "European/EUR brand", "German brand" and "French brand" to refer to those brands jointly or solely built with European automakers.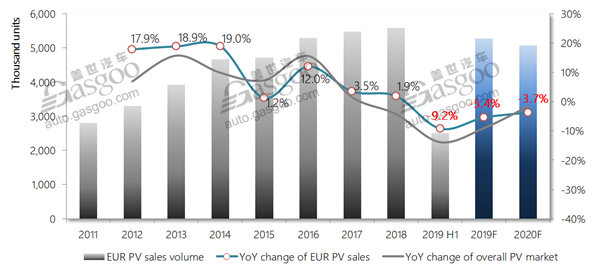 German PV brands performed OK due to the injection of new product and sales growth of premium cars, while French brands still recorded a severe sales downturn in China for the first half of 2019.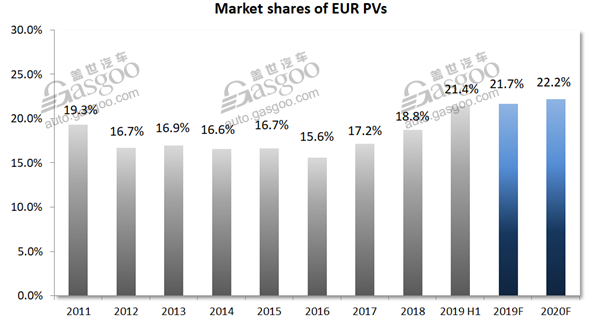 Market shares of European brands continued climbing in China's PV market since 2016 and exceeded 20% for the first six months of 2019. They are projected to take 21.7% of shares in 2019 with the rise of premium vehicles brands' sales volume.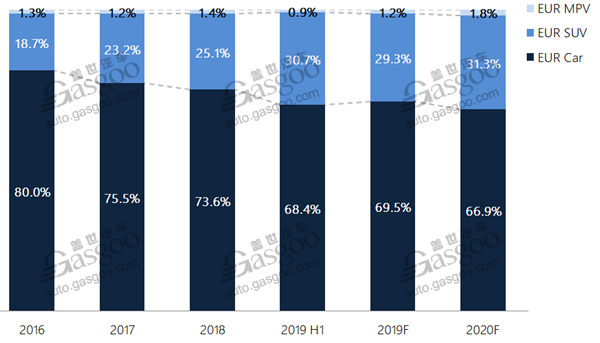 Among European PVs, SUVs are gaining increasingly more percentage thanks to Volkswagen's introduction of MQB-based SUV models and its brand influence.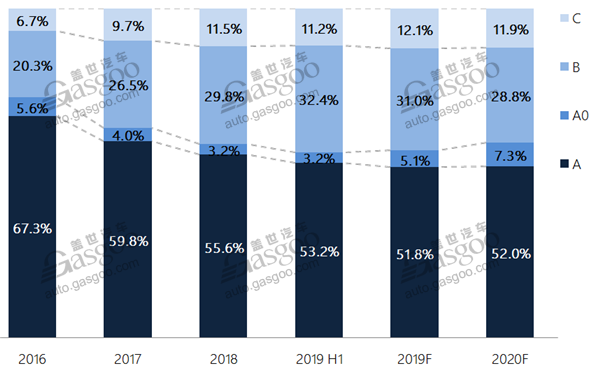 The decrease of compact PVs should be primarily attributable to the sales downturn of French PVs whose over 80% of shares were occupied by the compact segment.
Market shares of medium and full-sized PVs have been growing in recent years thanks to the sales increase of BMW, Mercedes-Benz and Volvo.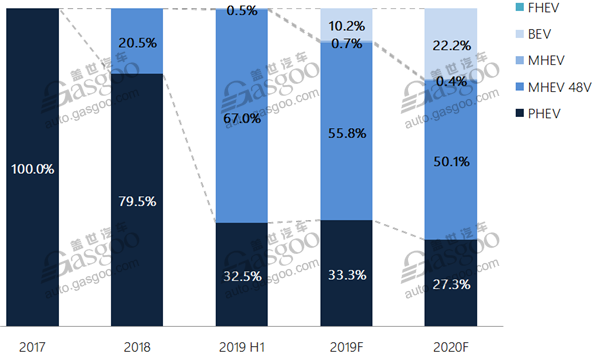 To comply with China's Dual Credit Policy for New Energy Vehicles, European PV brands are rolling out more diversified models in term of powertrain. The vehicles assisted by a 48-volt mild hybrid system will be one of their highlights over the next few years.
Gasgoo